Part Information & Part Inspiration
This course provide you with a clear and thorough understanding of how yoga progressed through the ages, demonstrating how the key philosophies differ and come together while also delivering nuggets of wisdom to inspire and deepen your practice.
Throughout this series, Hareesh presents these teachings and the complex history of yoga with clarity and depth, creating a well-rounded yoga teacher training for yogic roots and philosophy. A perfect resource for teachers who are serious about sharing accurate, but accessible history.
Are you inspired to immerse yourself in the beauty of this history?
This self-paced online course will explore the history of the yogic tradition in ten, deeply explored video lessons.
- The True Origins of Yoga -
- The Story of Buddha -
- Seeking Reality -
- Defining Yoga: The Upanishads -
- The Bhagavad Gita -
- Exploring the Philosophical Terrain -
- Patanjali's Yoga Sutras -
- History of Tantrik and Hatha Yoga -
- What is Tantra? -
- Tantrik Yoga Practice and Summary -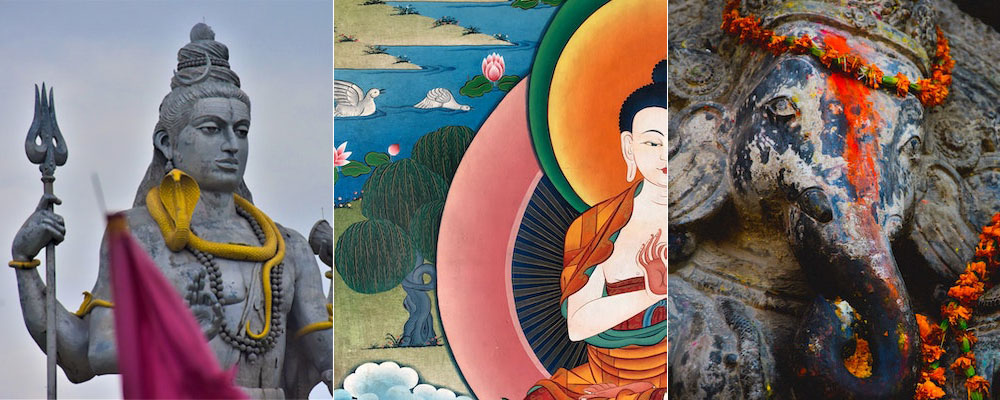 Modalities
When you enroll, you will automatically gain access to all of the course content as well as a special bonus resource to further deepen your knowledge. You will have lifetime access to this course and all of the tools listed below.
- Ten engaging video lectures with Hareesh -
- Recommended supplementary resources to take your study further -
- Answers to your questions from Hareesh for the first 4 weeks -
- Lively student discussion in the comments of each video lesson -
- PLUS a bonus filmed Q&A -
Are you ready to inspire your practice and connect even more deeply with yoga as a tradition?
Join Us + Inspire Your Path Forward
Where: Online
How Much: $108